Back to News and Events
TECH INNOVATIONS KEY TO FINANCIAL INCLUSION
Philippine Star | 27 November 2017
MANILA, Philippines — Introducing technological innovations to the country's banking system will play a key role in expanding financial inclusion in the Philippines, the Department of Finance (DOF) said. Finance Secretary Carlos Dominguez III, during the 20th anniversary celebration of Maybank Philippines Inc., stressed the importance of harnessing digital technology to capture the unbanked segment of the population into the financial mainstream and effectively mobilize local capital for investments.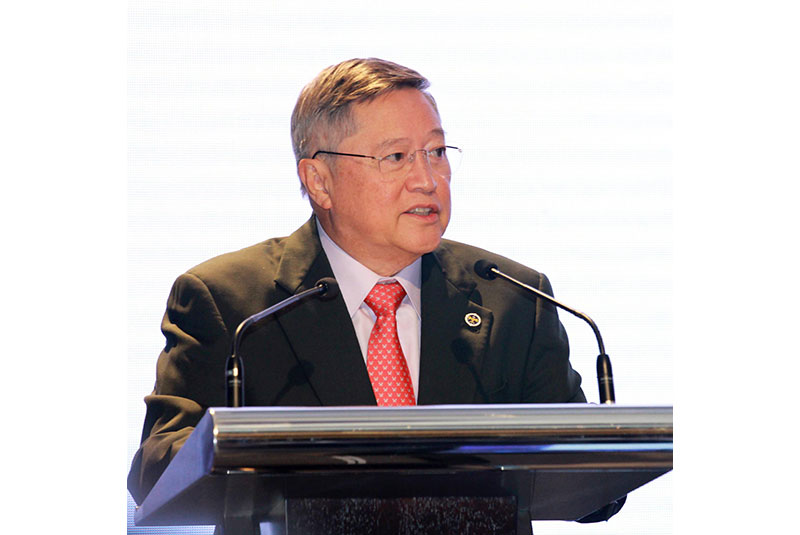 "Over 86 percent of Filipinos remain unbanked to this day. That is an intolerable ratio of the population excluded from the financial mainstream," Dominguez said.
"We aim to reduce that number dramatically over the next few years. Continuous technological innovation in banking practices will help bring us closer to financial inclusion," he added.
Dominguez said an innovative financial sector, coupled with an enabling policy environment, would help fuel investment-led growth of the economy.
He also expressed confidence banks, such as Kuala Lumpur-based Maybank, would help achieve the Duterte administration's goal of achieving financial inclusion for all Filipinos.
 
"We cannot have a new economy with an ancient banking system. We look to innovative institutions such as Maybank to help us rapidly modernize our banking system, to introduce more technology and better practices in the industry," Dominguez said.
"We need the keen experience of institutions like Maybank in getting more people involved in the banking sector, mobilizing capital effectively and allocating funds for investments adeptly," he added.
According to Dominguez, Maybank pioneered the computerization of banking operations as early as 1978.
"It was the first bank to introduce internet banking 17 years ago with the launch of the Maybank2u program. Maybank has been tireless in its effort to make banking experience a pleasant one for its customers," he added.
Based on the Bangko Sentral ng Pilipinas' (BSP) 2014 Consumer Finance Survey, 86 percent of Filipino households do not have bank accounts.
To address this, the BSP adopted the National Strategy for Financial Inclusion, which serves as a guide for both the public and private sector to systematically accelerate financial inclusion in the Philippines.
The implementation of the strategy is governed by the Financial Inclusion Steering Committee, which was institutionalized through Executive Order 208 in 2016.